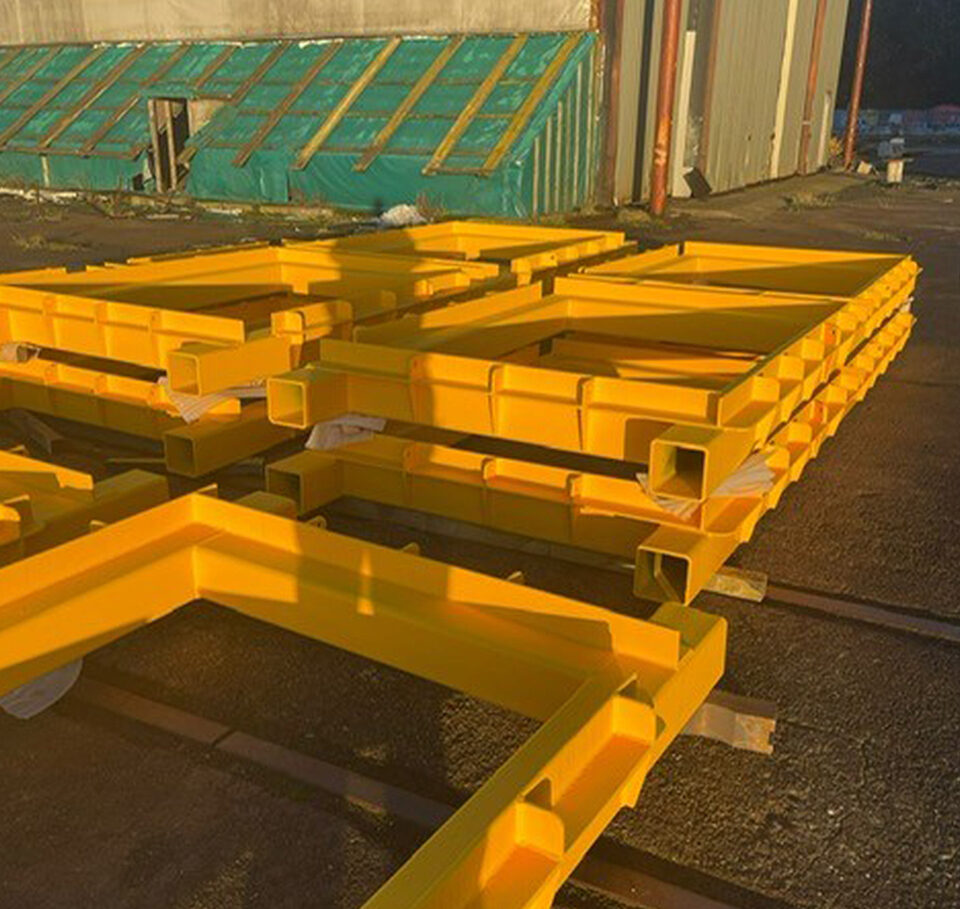 Fabrication of Storage Frames for Gas Quads on Offshore Asset
Contract award for the fabrication of storage frames. These frames will be used to store gas quads on our clients offshore asset, providing a reliable and secure method of storage for this critical equipment. Our team worked closely with the client to ensure that their requirements were met, and all necessary tests and inspections were carried out before the frames were delivered to their premises.
Scope of Work:
Our team procured the necessary materials and worked with our local supply chain to complete the fabrication of the storage frames. We ensured that all requirements, including load testing, non-destructive testing (NDT), and coatings, were met to our client's satisfaction. Once the fabrication was complete, we delivered the frames to the client's premises for onward shipment to their offshore asset.
Conclusion:
We completed the fabrication of the storage frames and delivered them on time and within budget.