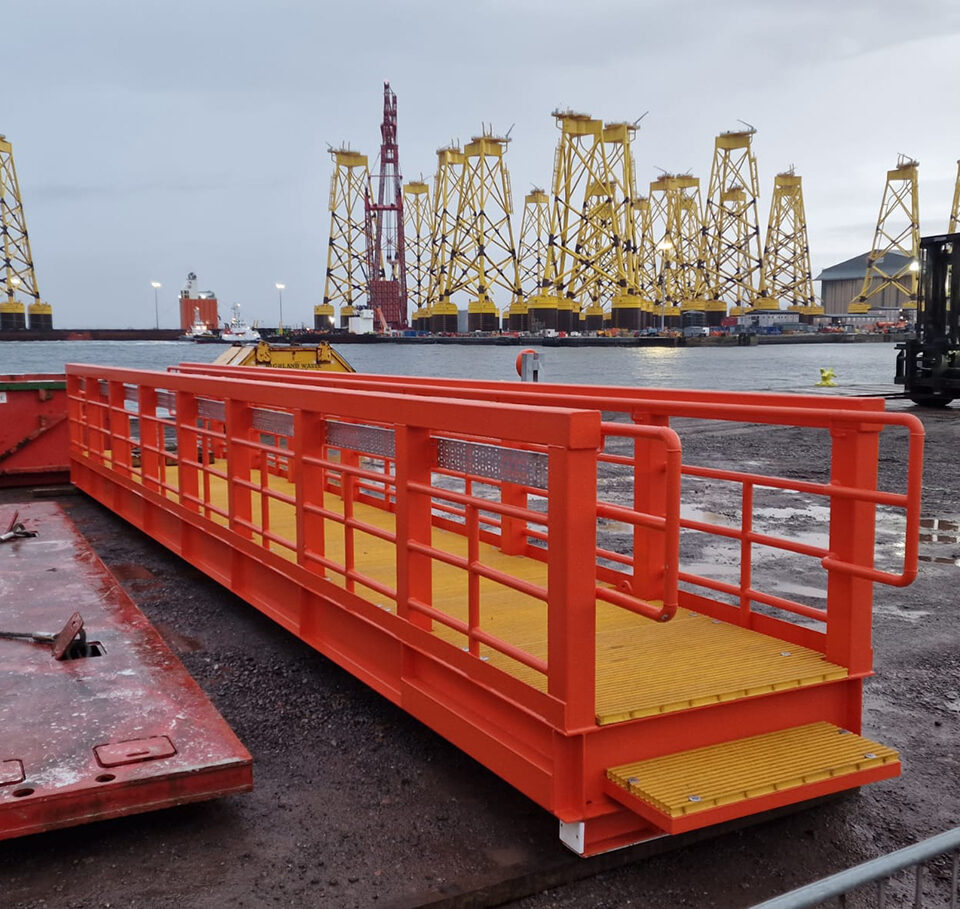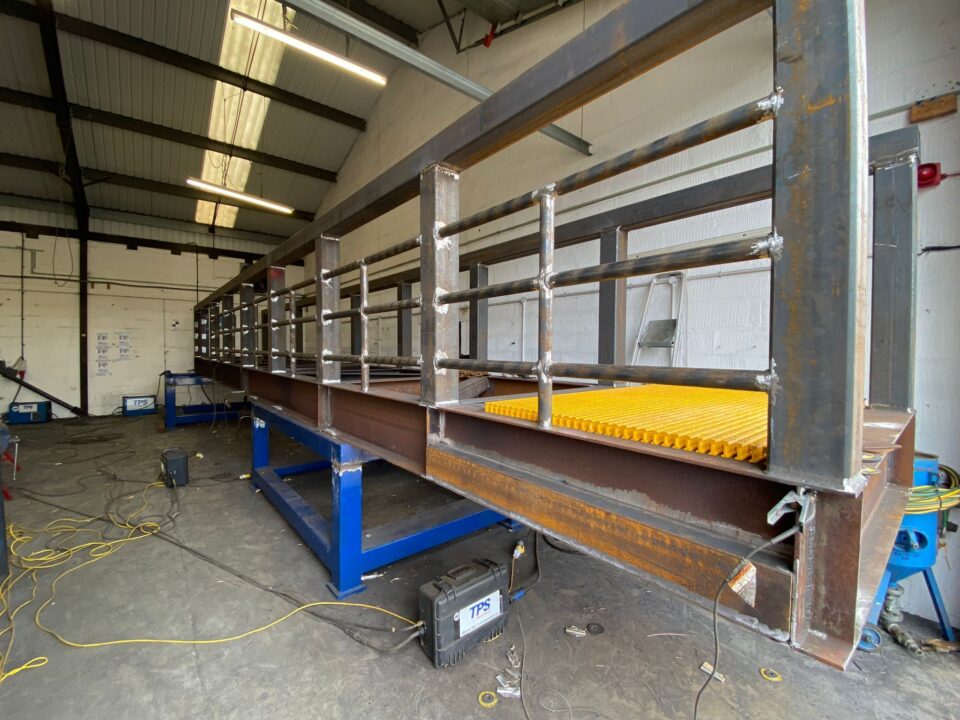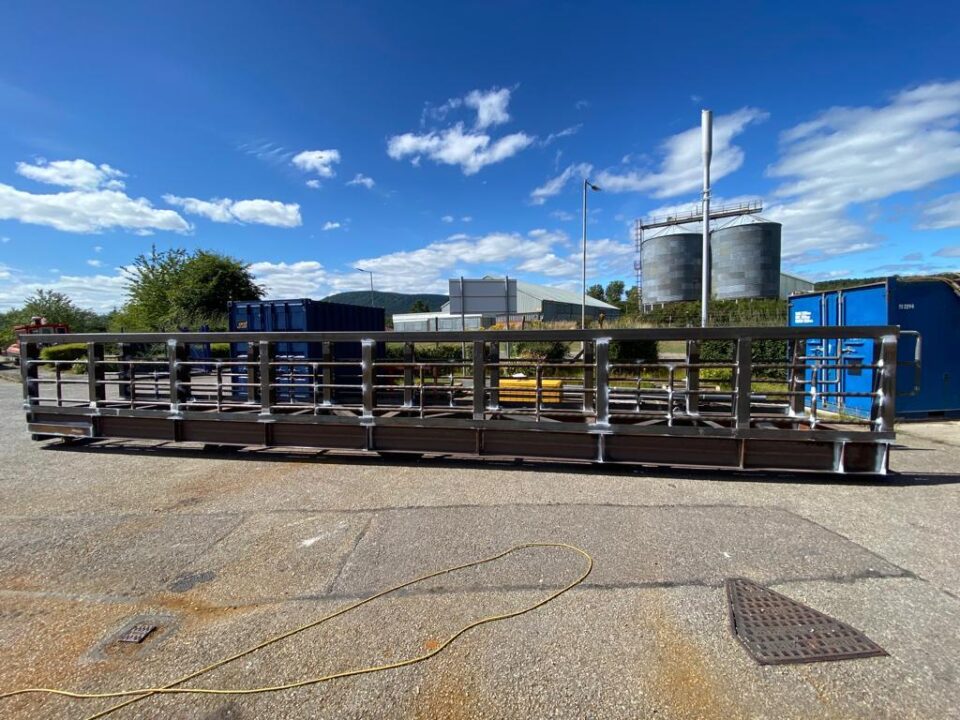 Platform Bridge for Offshore Windfarm Installation
We recently completed a project to support our client with the design, engineering, and fabrication of a new platform bridge. The project aimed to provide access between their asset and fixed platform for their upcoming contract in the UKCS.
Design and Engineering:
Working closely with our client to design and engineer the bridge to their exact requirements while meeting the class specifications and offshore environmental parameters.
The project team also conducted extensive feasibility studies and risk assessments to ensure that the design met all the regulatory requirements and industry standards. Our team used their extensive experience to identify and mitigate any potential risks, ensuring that the final design would be safe and reliable.
Construction and Fabrication:
Upon completion of the design and engineering phase, we started the full supply and fabrication of the platform bridge. The fabrication process involved the use of advanced equipment and techniques, such as CNC cutting, welding, and painting.
Conclusion:
The successful completion of this project demonstrates our expertise in providing comprehensive engineering, procurement, and construction services to the energy industry. Our in-house team's ability to work closely with our clients, along with our extensive experience in the industry, ensures that every project is completed to the highest standards.